Dakota Dream Savings
3:1 saving match.

Save up to $2,000 for a match of $6,000.00

South Dakota Residence.

Net worth not to exceed $10,000.

Income Guidelines.

Not to exceed 200% of poverty or 80% area median income whichever is less.

Deposit $25 minimum monthly.

6 months minimum.

Meet with case manager.

Complete financial education.

Complete homebuyer education.

Application completed with GROW South Dakota.
Dakota Dream Savings Guidelines
For more information please call 605-310-8886 or email Larry@LarryLuetke.com .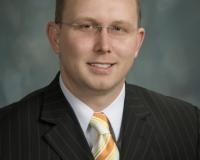 I have sold real estate since 2004 in the Sioux Falls and Surrounding areas. We can help with any of the follow types of real estate: Residential, Commercial, Development, New Construction, Foreclo....